There's nothing more heartbreaking for a fan than finding out that your favorite band's tour dates don't include a stop in your city. 
So Samsung took their philosophy of

#DoWhatYouCant

and found a way for Coldplay to perform beyond a single stage; in the first truly global concert of its kind. 
Partnering with Live Nation, we created the world's largest global VR livestream in history.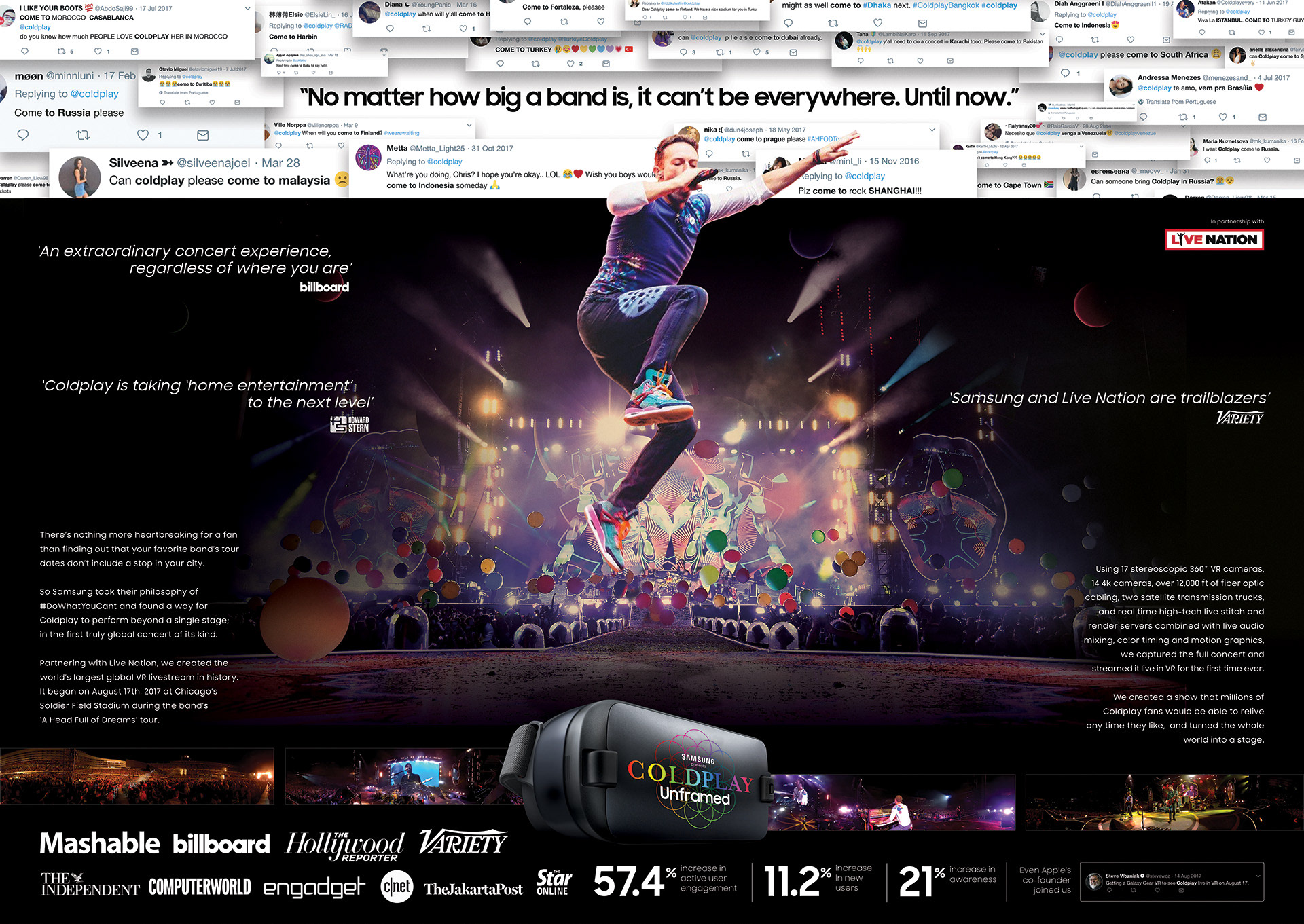 Mike Donaghey
Chris Joakim